After criticism for claims of indigenous roots, Danielle Smith now says she's related to Dwight Eisenhower and a Russian Tsar.
Alberta, Canada Premier Danielle Smith is setting down roots… again.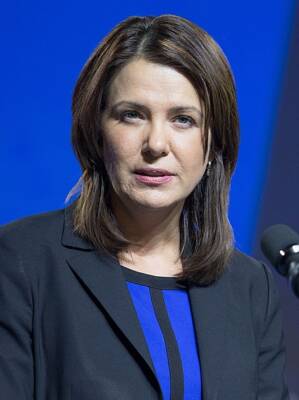 Just days after becoming the laughing stock of Alberta tribal leaders for her unproven claim of Indigenous heritage, her office released this statement: "This time the Premier has done a deeper dive into her heritage. She is proud to have discovered that her great grandmother, Maude, is the progeny of a relationship between American military officer, then-Lieutenant Colonel Dwight D. Eisenhower and Grand Duchess Anastasia Romanov, who, along with her father, Tsar Nicholas ll, were murdered in 1918 by Bolsheviks."
"I've always had this aversion to red cabbage. Call it a fear," said Smith. "And I have nightmares about government social programs. And also Dr. Zhivago. I always hated that movie, but couldn't articulate why. My ancestry kind of explains it all for me now."
Once again, there is no genealogical evidence to support the Premier's newest claim of ancestry. Similarly, there is no genealogical evidence regarding the survival of so-called traditional Republicans to this day.
There does, however, appear to be an ideological link between Premier Smith and another former U.S. President, Donald Trump. Like Trump, Smith thumbs her nose at constitutional law, professes anti-scientific beliefs, and promises that there will be no health restrictions, mask or vaccine mandates during future waves of COVID 19.
"I stand for freedom," declared Smith, after having recently fired the entire provincial health board and the chief medical officer. "We are rising up from under the Bolshevik jackboot of Science."
Premier Smith plans further changes to Alberta's political and social landscape. "I'm going to ensure fair access for all voters at election time. Voting will now be run entirely through Ticketmaster. It's a safe, transparent and accurate way."
On education, it is rumoured that Smith plans to resurrect Alberta's history of anti-Semitism by featuring a new high-school history curriculum based on the much-publicized research of Kanye (Ye) West, Kyrie Irving and Malcolm X.
Frustrated educators and exhausted front-line health care workers wonder what Americans will think of their supposedly moderate, Canadian cousins. Said one teacher, "They'll think we're nuts, eh?"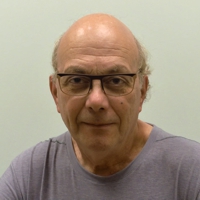 Latest posts by David Wollman
(see all)